Miele, a premium home appliance brand from Germany, opens first retail store in West Japan
Miele, a premium German electronics brand, has just opened a Miele Experience Centre in Kobe as its first self-managed store in western Japan. Candlewick helped organize and hold the opening event.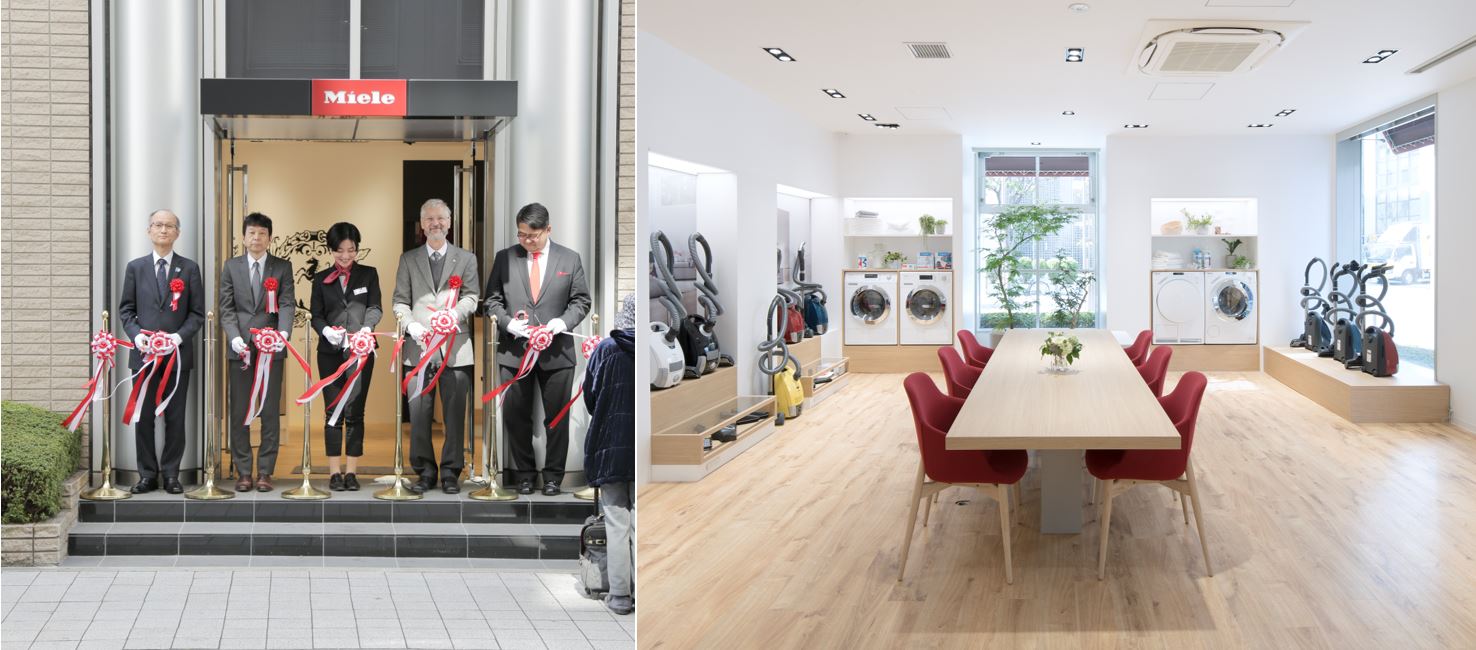 We assisted with the opening of the Meguro, Tokyo store in 2012, as well as the Omotesando store renewal opening, and therefore, we are very happy to have been able to assist with this year's store opening as well!
At the opening celebration event for VIP and media, Alain Ducasse's favourite pupil, chef of Tokyo's ESSENTIEL restaurant used a Miele oven to prepare delicious and beautiful food. Kazuo Ooe, an architect living in Kobe and working for the Maniera architecture agency, entertained the guests with a lively talk show.

For the general public opening day, Metzgerei Kusuda, a famous western delicatessen shop from Kobe, provided catering services.
The Miele Experience Center offers a unique opportunity in Japan to test out firsthand kitchen appliances and kitchen electronics. Miele has installations with built-in coffee machines, dishwashers with an enormous washing power that don't require prewashing dishes, and vacuum cleaners which can clean even pollen and other particles. Miele's laundry machines have programs which take care of sensitive clothing such as down jackets, sneakers or cashmere sweaters with ease, making seasonal clothing changes easy. Discover innovative german technology at its finest.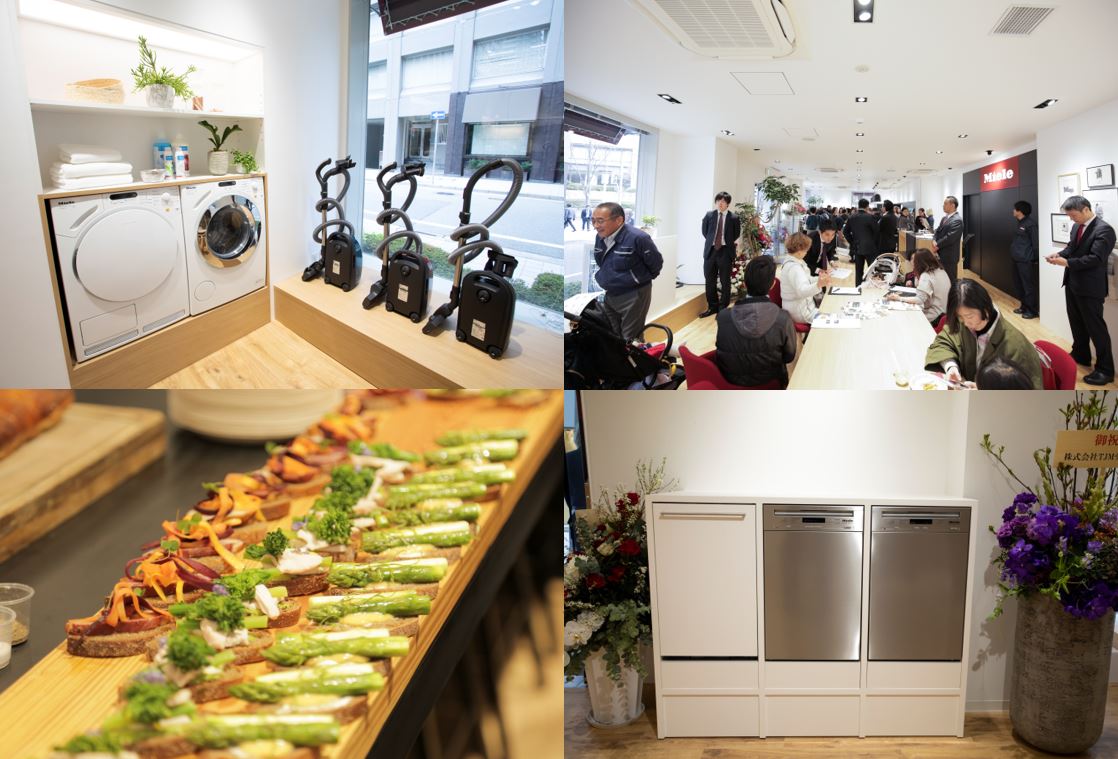 The Miele Experience Center Kobe sees it as one of its missions to connect Kobe and Germany. In a collaboration with Juchheim, which has its main office in Kobe, the Miele Experience Center organised a baking event for which children from the DSK international school, which is accredited with the international baccalaureat, were invited to a baking event where they had the opportunity to bake an apple pie together using a Miele oven. The fourth generation head of Gmeiner, a well-established confectionary brand, personally put together the instructions for the pie. The children were waiting expectantly around the oven for the pie to finish baking! Miele's oven door doesn't let any heat get out, so it's completely safe to get close and get a peek at your treats in the making.