Monaco's Tourist & Convention Authority sends a message to tourists around the world: "Take care of yourself, we miss you!"
With more than 3 billion people around the world under lockdown, airlines grounded and many airports closed, global tourism has ground to a halt.
The Principality of Monaco has been heavily affected. During this hiatus for the tourism industry, the Monaco Government's Tourist & Convention Authority is keen to stay in touch with everyone who loves to travel, whether they are already familiar with the Principality or are planning to visit once the crisis is over.
This is a difficult time, with so many of us under lockdown and lacking that most precious of things: social contact.
The Tourist & Convention Authority's usual slogan, "FOR YOU", a warm invitation to take advantage of all the incredible things the Principality has to offer, has evolved into a simple declaration of affection, and we are proud to represent the Monaco Tourism Bureau in Japan with their new PR message "MISS YOU", supported by friendly messages and pictures, to remind us of those precious times that we look forward to sharing again.
We understand that many people may be disappointed that they cannot travel at this time. We too are disappointed, but this experience is teaching us to appreciate even more the ability to travel the world. We are proud as a company to be able to promote travel destinations and look forward to sharing even more content digitally than ever before.
As an example, on May 7th we participated in an Instagram Live with TabiMUSE on their official account where we introduced the hidden gems of Monaco.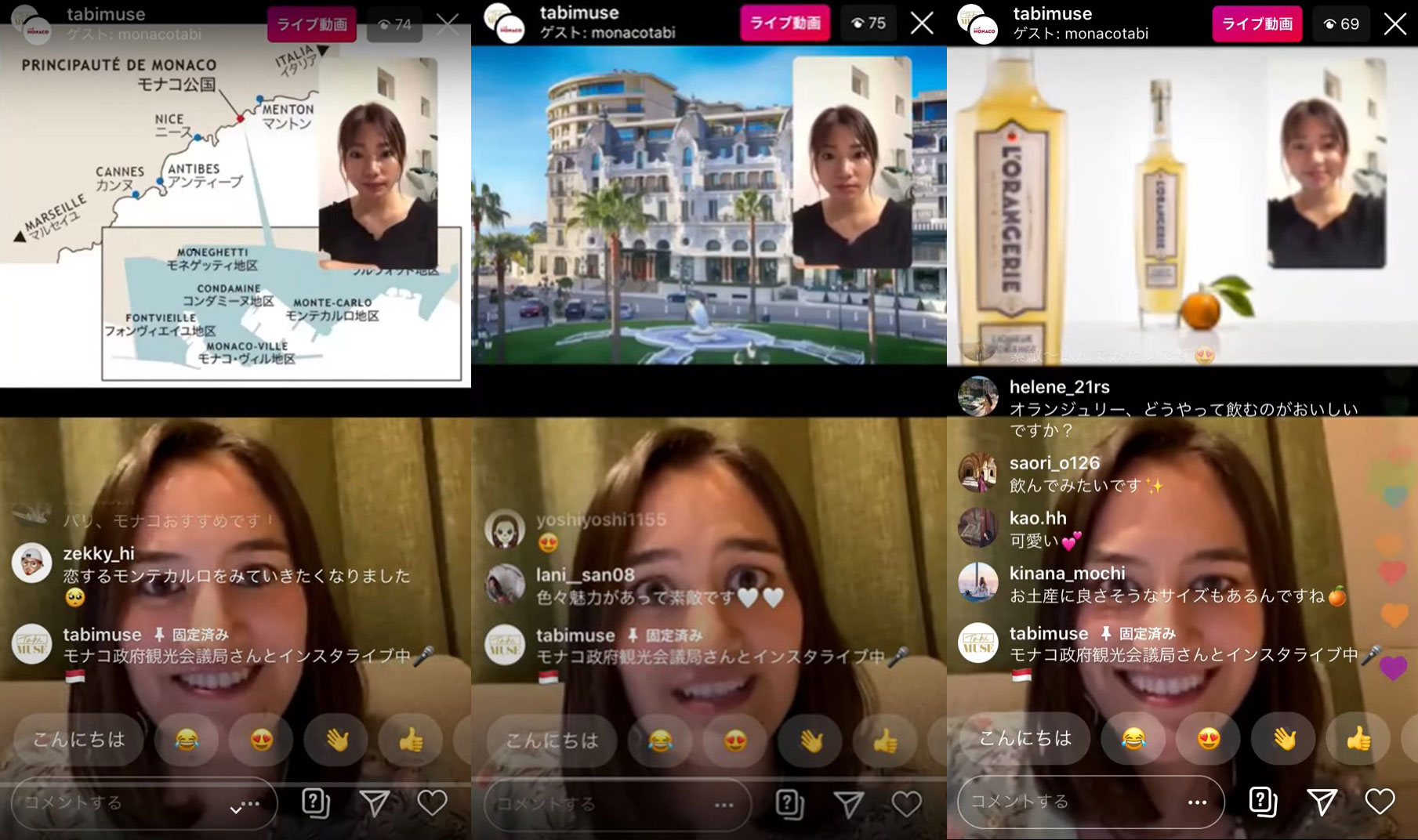 We hope the opportunity to visit these places will be back in our everyday lives again very soon.