Employee-Focused Contents Part 2: Our Food Recommendations
As we enter the rainy season here in Japan, we are excited to see what the summer will bring (while making sure to pack our umbrellas every day)! We look forward to chilled wine, crispy apples, and other refreshing snacks to bring us energy in these warm and wet months.
Previously, we shared our travel and beauty recommendations as part of a new employee-focused series. This week, we share our recommendations for food. Follow along here on the blog or on our Instagram.
Candlewick's staff has plenty of foodies. That may be one of the reasons why we excel at PR for food and drink products. Today, we will introduce the food recommendations of some of our foodie staff!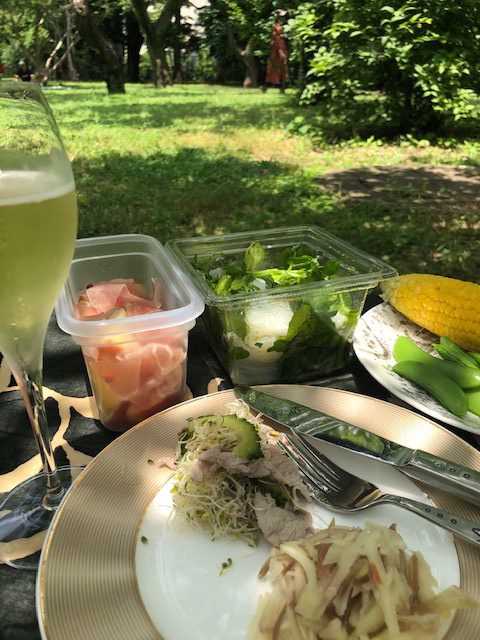 Hello, this is Miyako who has joined Candlewick this spring. The sate-of-emergency declaration has been lifted in Tokyo finally! As this weekend was a break in the rainy season, I had a picnic in the park close by. For a nicely chilled bottle of champagne, I prepared appetizers using Jazz Apples from New Zealand. One of the dishes was with prosciutto and pink peppers and another with myoga (Japanese gingers) and vinegar. Because of refreshing sweetness and pleasant texture, compatibility with other ingredients was perfect!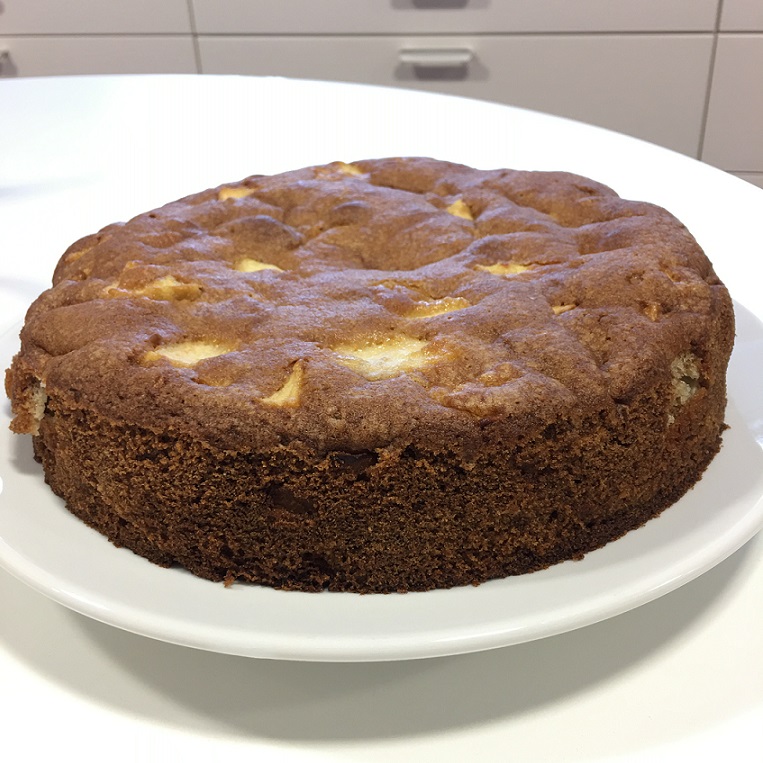 Cathy joined Candlewick February of this year and is currently promoting Jazz Apples from New Zealand. Cathy comes from a family that is a foodie over many generations who all love to eat and cook. She is always trying out new recipes and would like to share a German Apple Cake recipe using Jazz Apples (in stores now).
German Apple Cake
Ingredients
2 eggs
1 cup vegetable oil
1.5 cups white sugar
2 teaspoons ground cinnamon
1 teaspoon salt
1 teaspoon vanilla extract
2 cups all-purpose flour
1 teaspoon baking soda
1 teaspoon baking powder
4 cups apples – peeled, cored and diced (approximately 4 Jazz Apples)
Directions
Preheat oven to 180 degrees. Grease a cake pan.
In a mixing bowl; beat oil and eggs with an electric mixer until creamy. Add the sugar and vanilla and beat well.
Combine the flour salt, baking soda, and ground cinnamon together in a bowl.
Slowly add this mixture to the egg mixture and mix until combined. Fold in the apples by hand using a wooden spoon. Spread batter into the prepared pan
Bake at 180 degrees for 1 hour.
Add some ice-cream, whipped cream or cream cheese with it!
Candlewick has supported the PR for many healthy agricultural products, mainly from New Zealand and Australia, for many years. As a result, in our office, we often talk about delicious foods. Hashizume, who has extensive experience with food clients, is going to introduce her best partner for quality dining every day.
Food delivery from Radishboya! This is an essential for cooking at home. I've been using this since my first daughter was born 18 years ago. They use less pesticides so it's safe and above all, it's very delicious. Egg, meat, fish, dairy products… every single ingredient has depth of flavour. Just adding some salt, pepper or olive oil make it a perfect dish. Plus, after eating, I don't feel tired anymore.
It takes so much effort to distinguish which foods will be both safe and delicious by yourself. Radishboya selects foods with a high standard for you and what's more, they deliver the seasonal foods directly to your home. It's so helpful.
My daughters who grew up with Radishboya ingredients can easily tell the difference from ingredients bought at the supermarket. I often see them eating carrot sticks or radish sticks as a snack when they get hungry. Thanks to Radishboya, I didn't feel stressed at all even while staying home because good food was being delivered to my house every week.