With the start of a new fiscal year at this time of year, it is a good time to refresh your mind and give your desk a new look. So, we would like to the one-of-a-kind desks of some of the Candlewick members.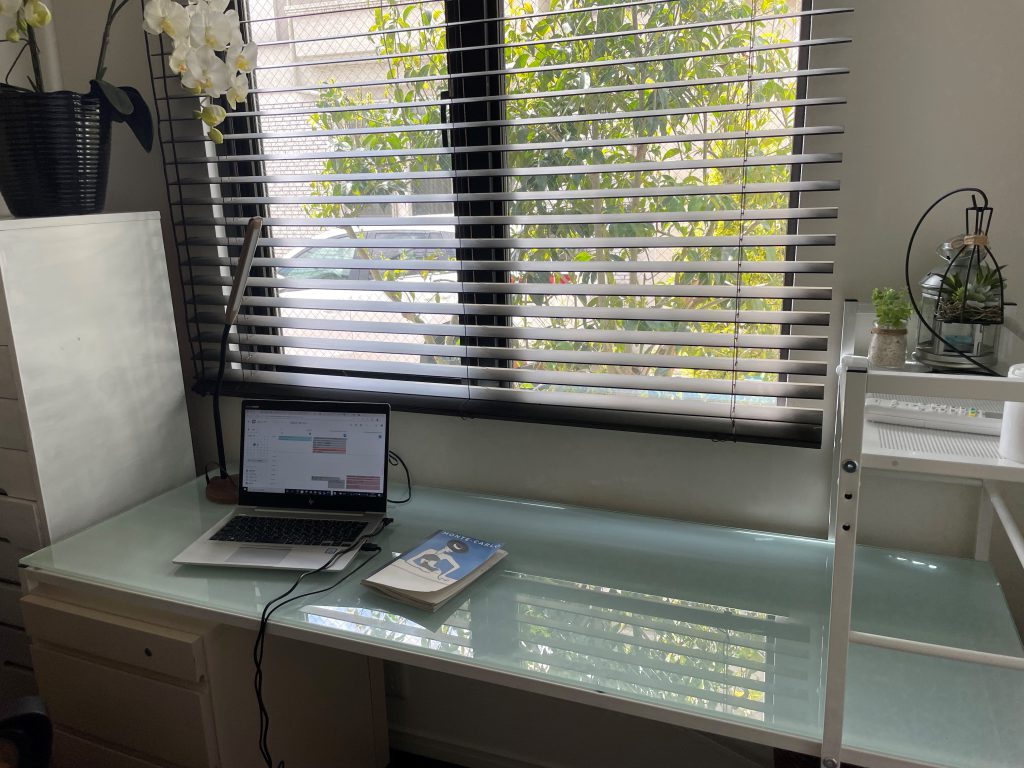 Let's start with Yokoyama!
I started working remotely more often due to the pandemic, and at first I found it difficult to concentrate and inconvenient, but I have made my own efforts and recently I am able to work comfortably while being conscious of increasing my productivity. Let me introduce the special features of my working space.
Because working in the same place for a long time can lead to a loss of concentration, I try to change locations several times during the day. A new desk was installed in the barely-used guest room, and it has become a free space shared by my family. When I want to concentrate, I like to stay in that room, or use the living room and dining room as well. When it is warm, I like to work on the balcony while enjoying the breeze.
For a change of pace, this winter I brought out a kotatsu for the first time in 10 years and participated in online meetings while sitting under the kotatsu. During the daytime, I borrow an apartment from a relative in the neighborhood, and sometimes move there when I have a meeting where I don't want to be disturbed (by cats, etc.). During breaks, I would practice putting to clear my head or stretch with a yoga ball. I also have a wide variety of aromas and teas to help me relax and unwind.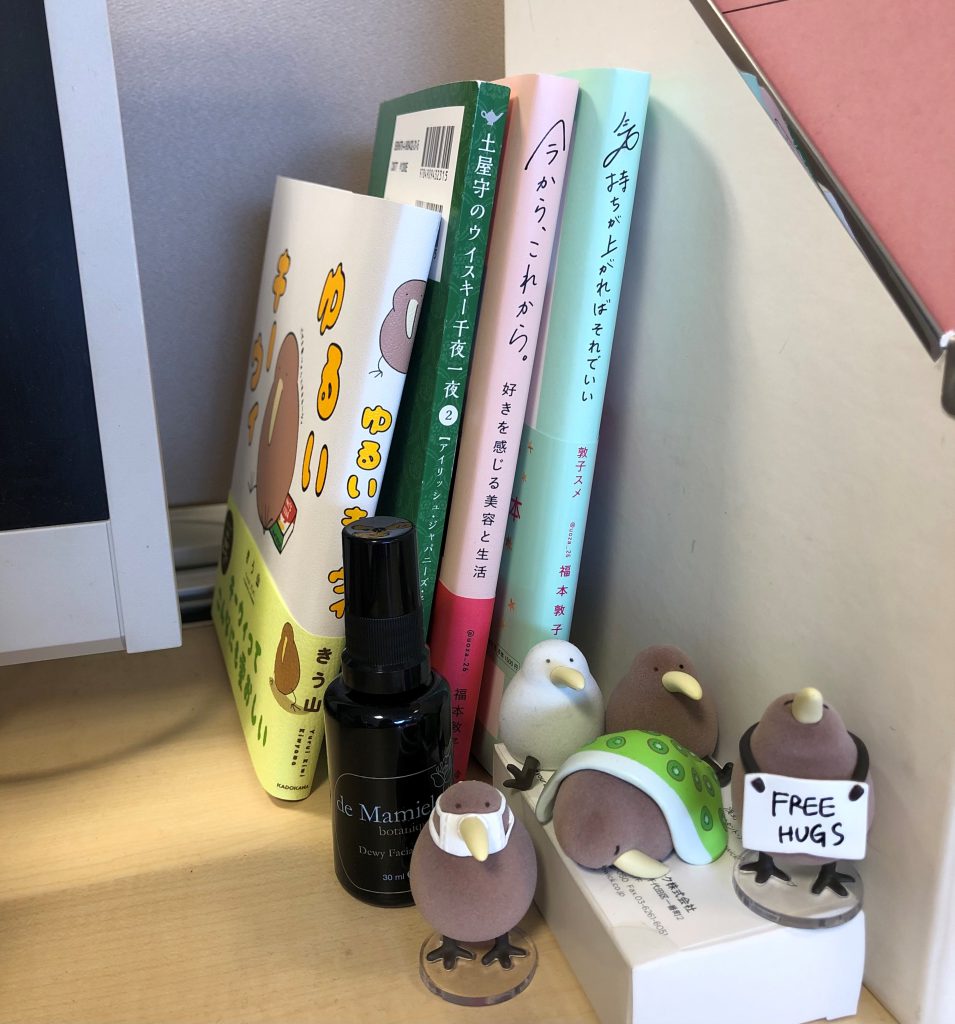 Welcome to the desk of Asano!
Here are some of my desk treasures. First, Kiwiyama's "Relaxed Kiwi" figurines. Since I started working as a PR professional for Tourism New Zealand, I have been fascinated by their cuteness and have been collecting them at major gacha-gacha stores in Tokyo. At first I had one Kiwi, but now I have five! Whenever I feel a little stuck at work or tired, I look at them and feel a bit better!
Another thing I always keep on my desk is a mini size of "Dewey Facial Mist n" by de Mamiel. I love its elegant scent with the soft sweetness of rose, and when I want to feel refresed , I spray it on my face and take a deep breath.
My desk is where I work all the time, so I keep a few goodies in there that make me happy!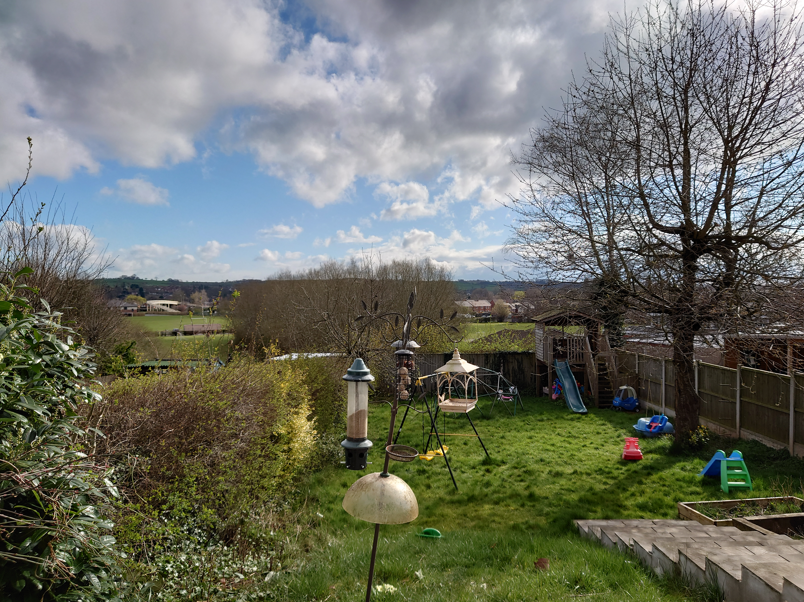 Finally, let's take a look at Gemma's "office"!
I don't have a separate office at home, so my working space is actually the dining table. But the advantage of that? I have the most beautiful view of hills in the distance, the birds on my bird table, and in the late spring my cherry blossom tree blooms. The very essential kettle and coffee maker are also just across the room in the open-plan kitchen.
The un-work aspect of this room? Behind me is a plethora of toys, books and cars (my son's, not mine!). And a #Cubetto of course 😉
Where do you work when you work from home? What is an absolute necessity so you can be super productive?