Introducing Employee-Focused Contents
Although the state of emergency has been lifted, it seems we will be facing uncertain times for a little longer since the Tokyo metropolitan government issued 'Tokyo Alert' the other day. We hope you will continue to be safe and in good health.
Previously, we introduced our new employee-focused contents which we are sharing on Instagram. Following our travel series, today, we are introducing a new series on our favorite beauty products, as beauty is another one of our key pillars. We hope to help inspire your future beauty routine!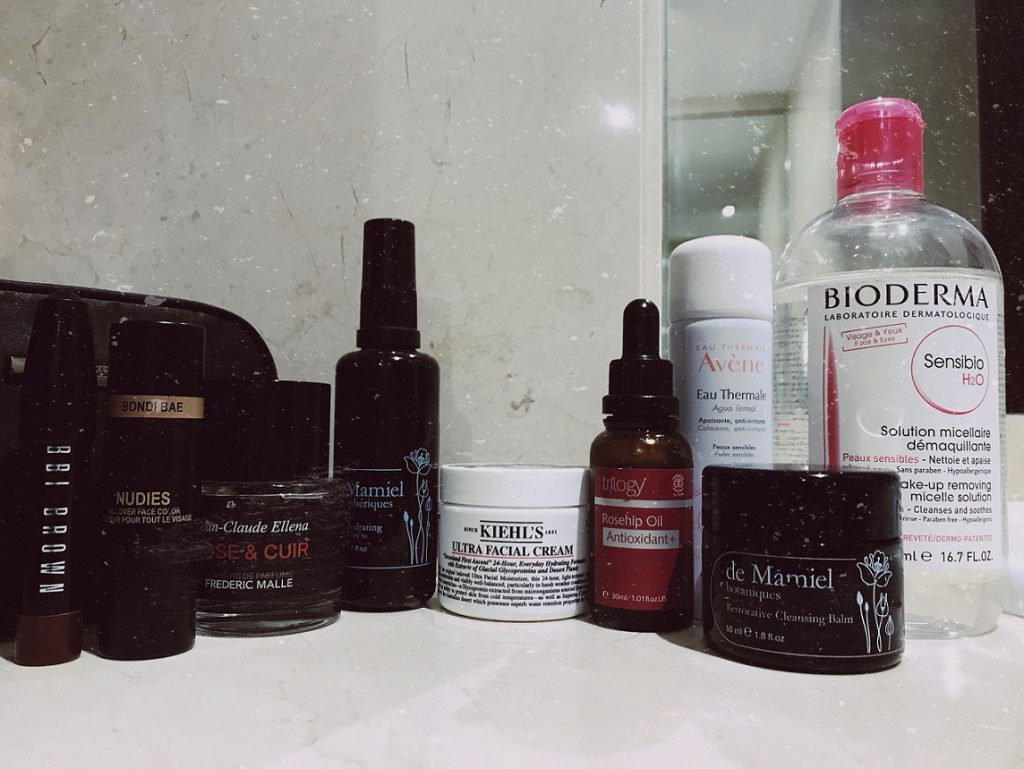 When speaking of Candlewick, you cannot leave out beauty PR. Today's post is the first entry in our new series where we will introduce our 'Best CDW Cosmetics', written by members who are in charge of beauty brands. Today's post is by Ishii, who joined straight after graduating from university and rejoined last year after working in Australia for a few years.
I have been working for around 8 years at Candlewick for various beauty / travel brands. I really enjoy having the opportunity to encounter great brands and products from all over the world and am honoured to support them through PR.
Pictured here are my favorites.
2nd from the right: de Mamiel Cleansing balm. I use this together with Bioderma depending on my skin's condition. This balm has a gorgeous scent and helps firm the skin tone. It's perfect to enjoy at home with its calming effect.
4th from the right: Trilogy Rosehip oil. I also use C shining mist tonner which gives you great hydration and freshness. Since trilogy is made with natural materials, I can use it without fear even with my sensitive skin.
4th from the left: de Mamiel Hydrating nectar. A great skin shield, it protects your skin from both sun and pollution, while providing hydration. As it is lightly coloured, it also allows to even out skin tone.
3rd from the left: Frederic Malle Rose & Cuir. A dignified and gorgeous scent. This brand taught me the depth and fun of perfume. Wearing it immediately lifts the spirit.
2nd from the left: Nudestix Nudies bronze in Bondi Bae. I love this cruelty-free brand and have been collecting many items. The coconut oil-based formula allows me to enjoy make-up without desiccation or irritation. It also has great pigmentation and texture.
Far left: Bobbi Brown Crayon Rouge. It is hard to find the right colour on you, but Cherrywood is the one for me. I use this for cheeks and lips.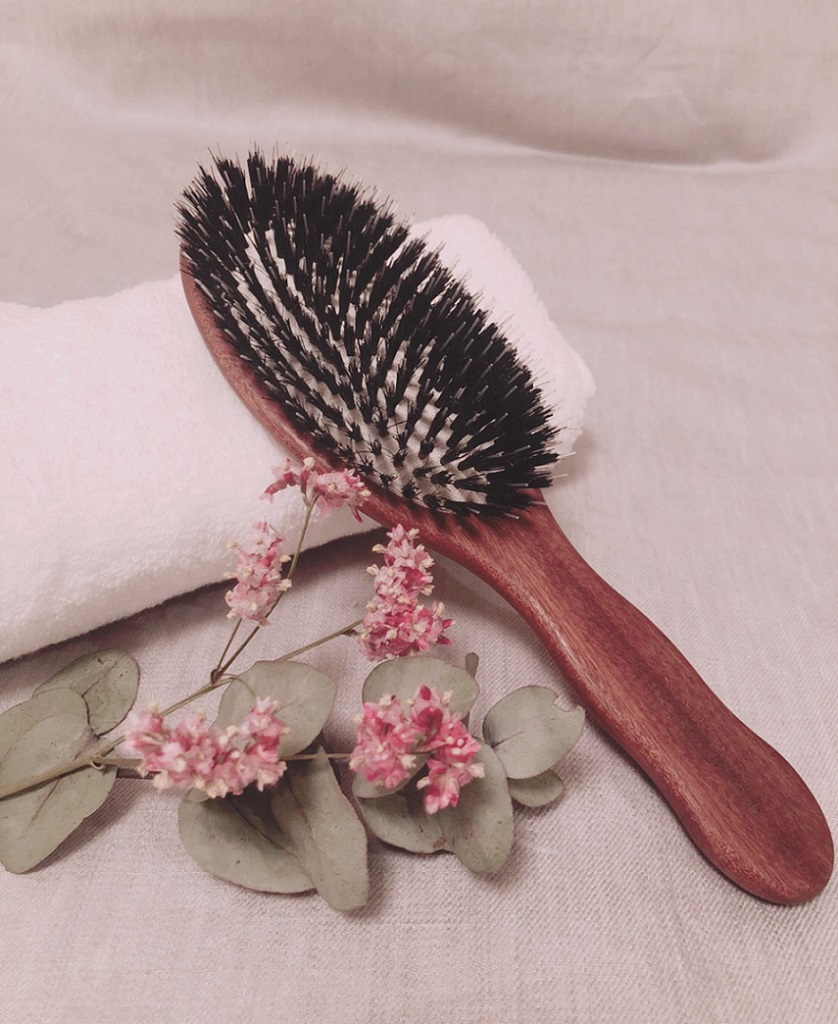 For the second entry, Suzuki will introduce her 'Best CDW cosmetics'.
It's been a few decades since I joined Candlewick and now I'm fighting with my aging signs, which I used to ignore. My hair used to be thicker and shinier, but in my late 30s, it began having some waves and losing its shine so I started using this hair brush by ACCA KAPPA. Italian beauty brand ACCA KAPPA has a history of over 150 years and this hairbrush is comprehensively perfect, from the feel when you touch your scalp, to the feel when you comb, and the feel when you hold it!
This brush has nylon hair which straightens, and boar hair which adds shine. Moreover, it gently massages the scalp as you use it. I feel so refreshed every time I use it. I highly recommend this product, particularly to those who don't have enough time for selfcare while parenting.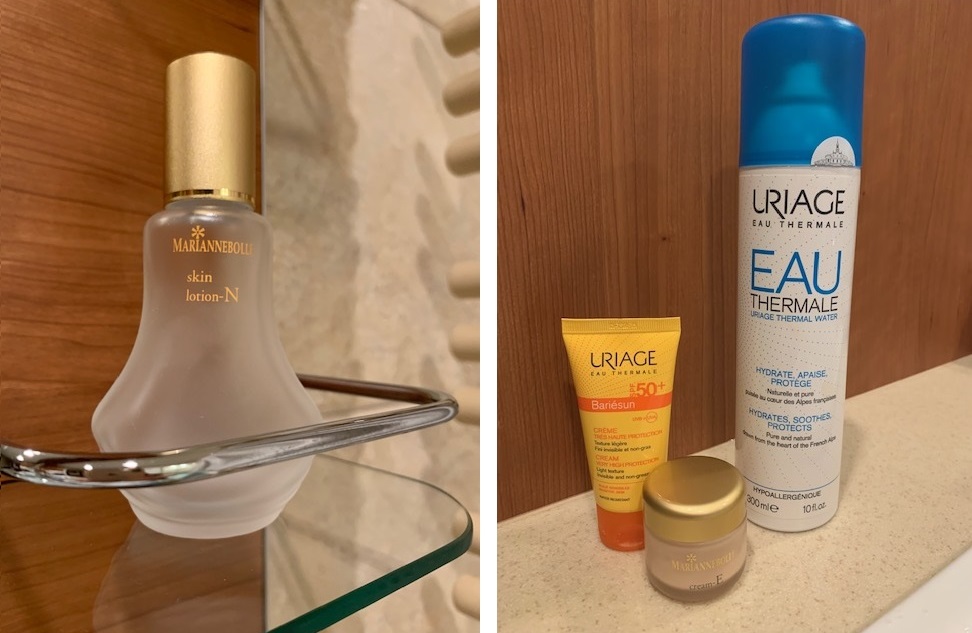 It's been 16 years since Candlewick started as a beauty PR agency. Silvester, our founder, has been working in the skincare field since in her 20s.
I used to check skin and give advice for hundreds of people. My starting point is this lotion from Mariannebolle in the 1st pic. Since I work in this field, I often try new skincare/cosmetic products. For that I really need to reset my skin. This is the lotion that I use all year for more than 30 years. I used S type for sensitive skin when I was younger and now I use N type for aging skin, but this will be my savior forever. I have been using it even after I quit the job.
The second pic is from Uriage, our first client. We secured lots of coverage when hot spring water cosmetics was popular. It seems that this is Françoise Moréchand's favorite. This reminds me of the exciting press conference with a doctor who came for this event from France. This spring water is my essential and I put it everywhere on my body. I use it all year especially when my skin barrier function is weak and it works like medical cosmetics for me.
These 3 products in the second pic is a perfect combination for the coming season, summer. First, put the SPF50 sunscreen by Uriage before going out for golf and tennis. Once you come home, take off all the dirt with de Mamiel cleansing balm. After taking a shower, spray the Uriage water all over your body. Pat gently and if you still feel your body hot, spray it again and make your skin calm.
Then it's time for my usual skincare. Put the Cream E by Mariannebolle on your face thicker than usual. I guess it's important for everyone to have this kind of rescue set for healthy&beautiful skin.
When your skin condition is good, not sunburnt, you should use skincare products which contains lots of nutrition. However it's the same as food. You eat something easy to digestive when your body is tired, right?
I introduced my favorite skincare products today. I'm looking forward to share my favorite perfume next time!