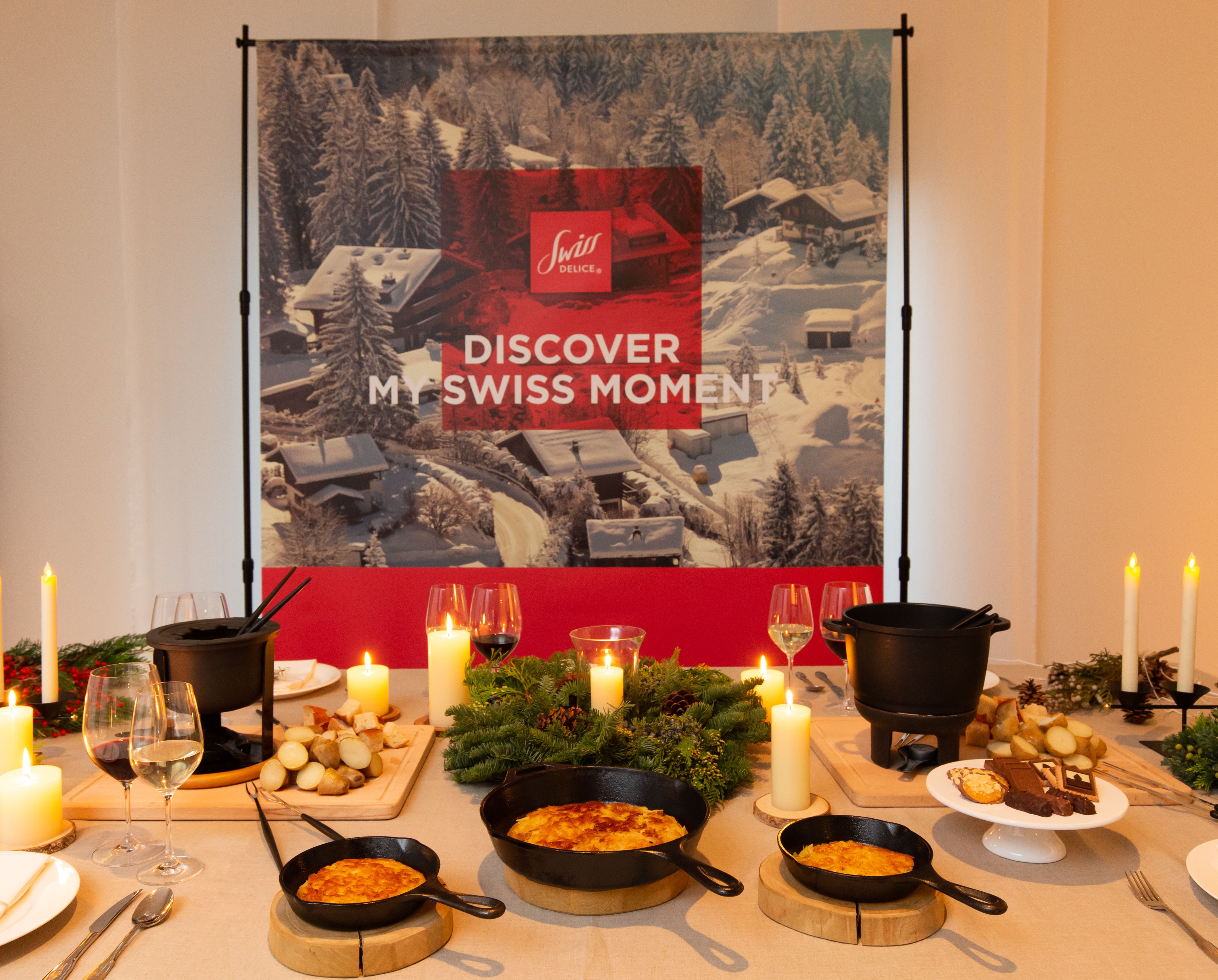 On November 27th, a brand launch event for Swiss food brand, Swiss Delice, was held at the Embassy of Switzerland. 60 guests, including business partners, media and influencers, gathered at the event, which provided an exclusive experience of Swiss food tasting under the concept of "DISCOVER MY SWISS MOMENT" and featuring Swiss Delice food products.
Swiss Delice is a food brand from Switzerland's largest retailer, MIGROS. Mr. Etienne Schuepfer, Head of Strategic Export Marketing of M-INDUSTRY, explained that the success of the Swiss Delice brand in Japan, being the third largest food market in the world, has the potential to lead to the success of other global markets in the future.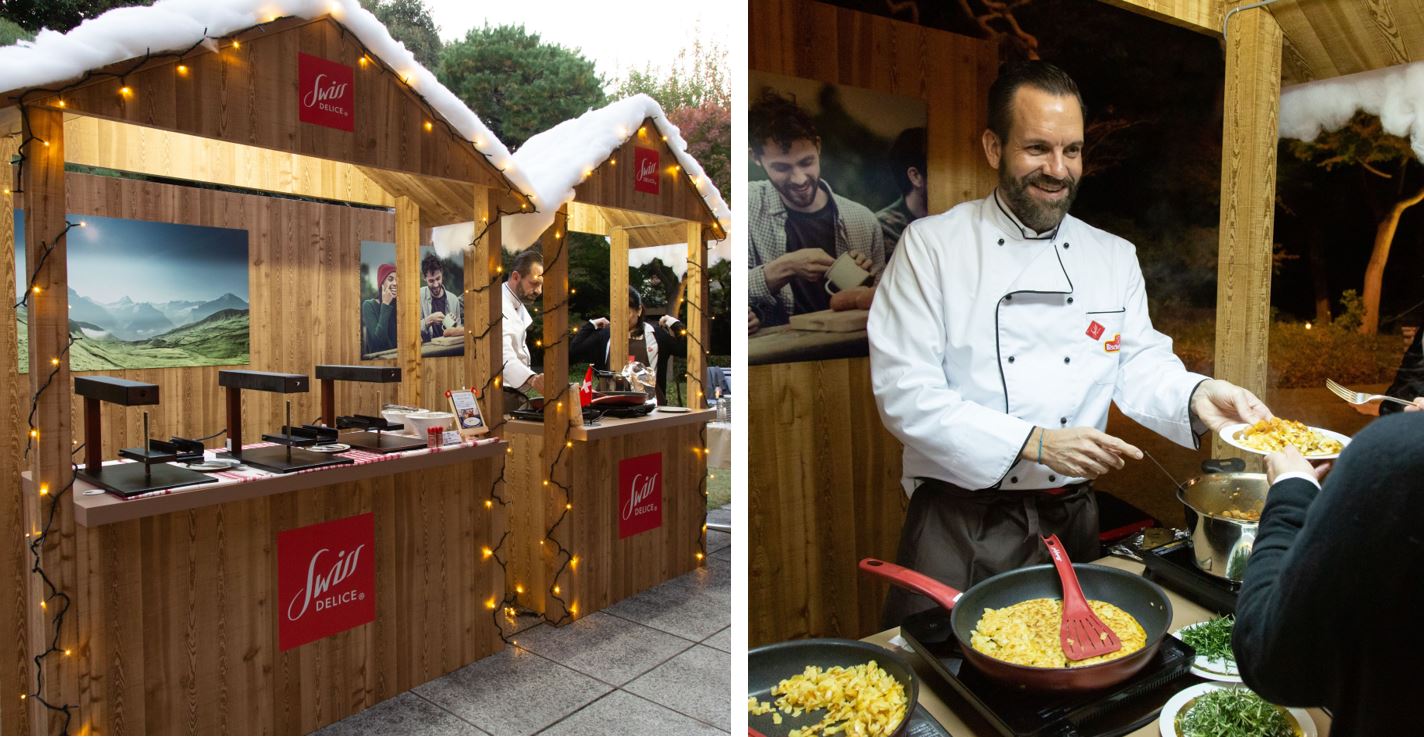 At the event, we presented guests with an experience of Swiss Christmas by creating alpine cabin tasting booths with rooftops covered in snow, where traditional Swiss foods such as rösti and raclette could be enjoyed firsthand. Candlewick was successful in bringing a moment of Switzerland to Japan by creating an atmosphere where guests could enjoy hearty Swiss food.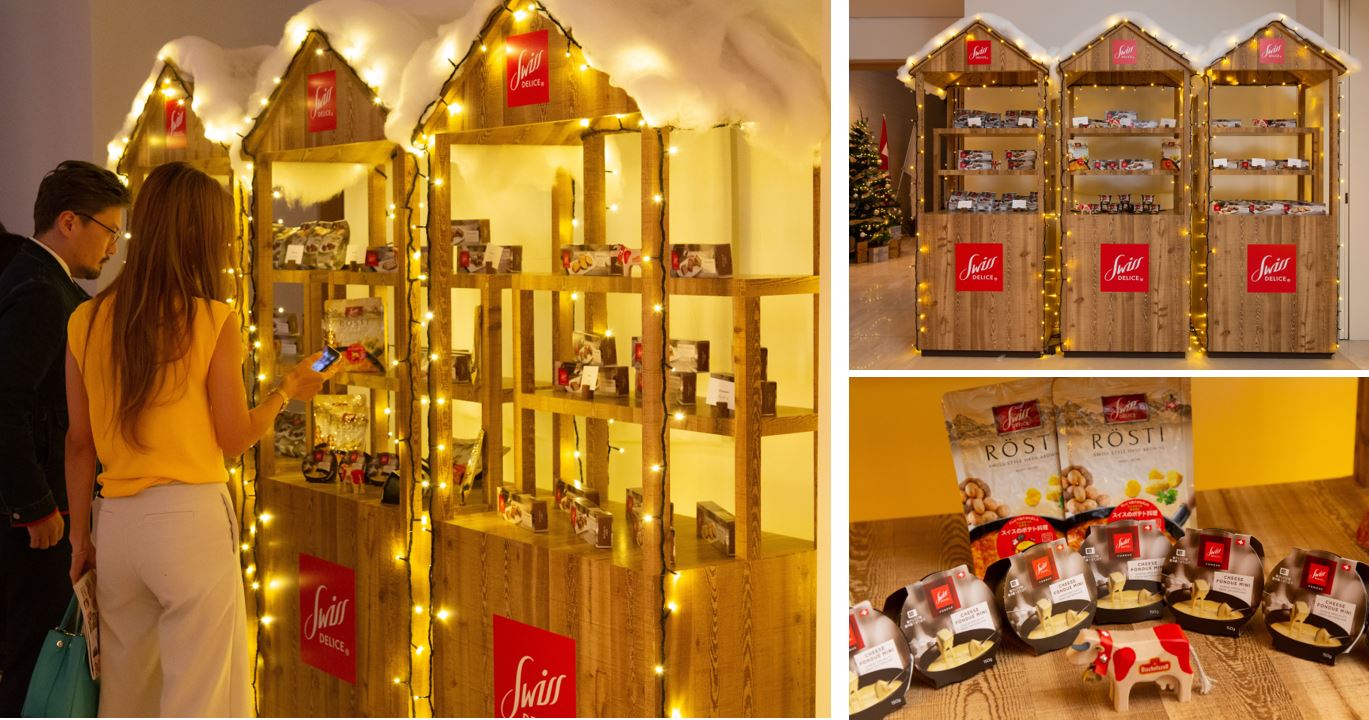 We coordinated a table display that demonstrates a Swiss Christmas dinner, and provided Swiss cheese and Swiss wine tasting, as these products are expected to launch next year. The event offered a great opportunity for the Japanese guests to experience Swiss culture through Swiss food.

Along with the event planning, coordination, and media invitations, Candlewick also scheduled interviews. Candlewick will continue to contribute and support the PR and marketing of Swiss Delice products with its main focus on "Rösti", as well as "Cheese fondue mini" and 5 types of biscuits that launched in early November.
Swiss Delice Website (Japanese) https://swissdelice.com/jp