Golden Week has just been started. We will introduce some of the Candlewick team who spend their days off and travel in special ways!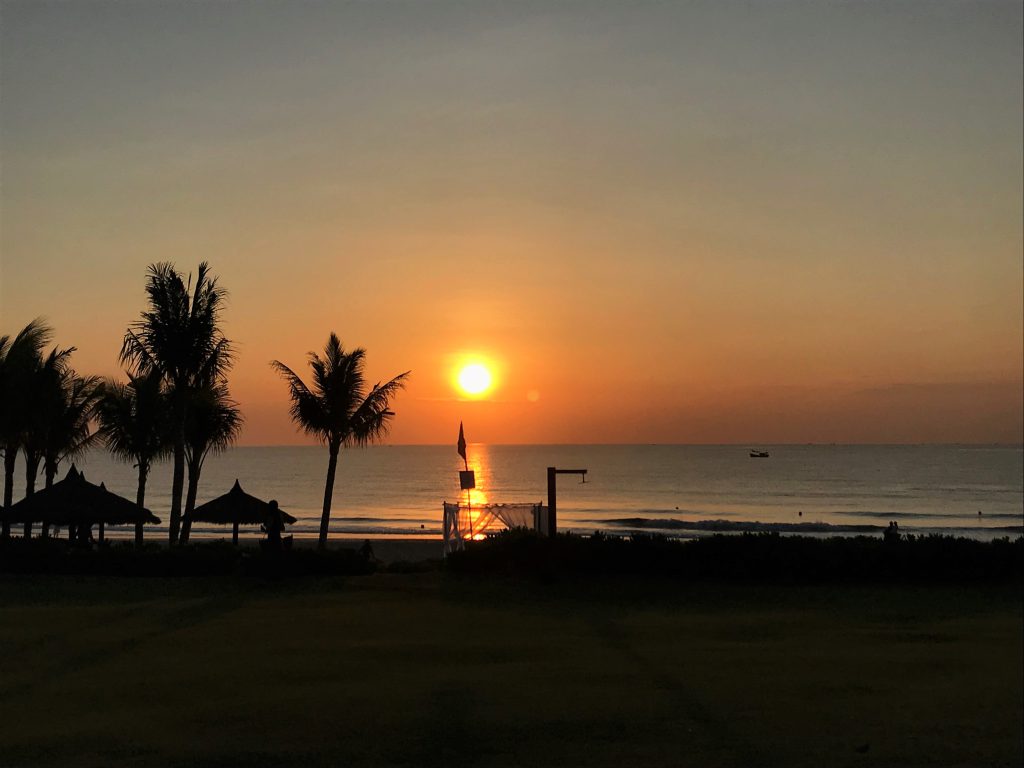 Let's start with Yokoyama.
I'm sure you are finally on the verge of resuming your travels and have started making plans for the next one. This time, I would like to share with you my family's trip to Vietnam prior to the pandemic.
I like to discover the charms of places that are not widely known to most Japanese travellers, so I chose Nha Trang, a resort area by the sea in the south of Vietnam. I chose The Anam hotel, which was truly wonderful, with its spacious, well-kept grounds, the views that spread out before my eyes, and the excellent service, allowing me to relax and forget about reality for six refreshing days.
The accomodation costs in Vietnam were the reason we were able to stay in a villa with a pool, which we had always wanted to do! When we arrived at the hotel at night, my daughter jumped into the villa pool and spent more time in the pool than in her room during our stay. I woke up and immediately joined a yoga class at sunrise, worked up a sweat in the pool, and then enjoyed a delicious breakfast that was unparalleled. Of course, you can enjoy the deep atmosphere of the night market in the city, but for me, spending time in the resort is the best.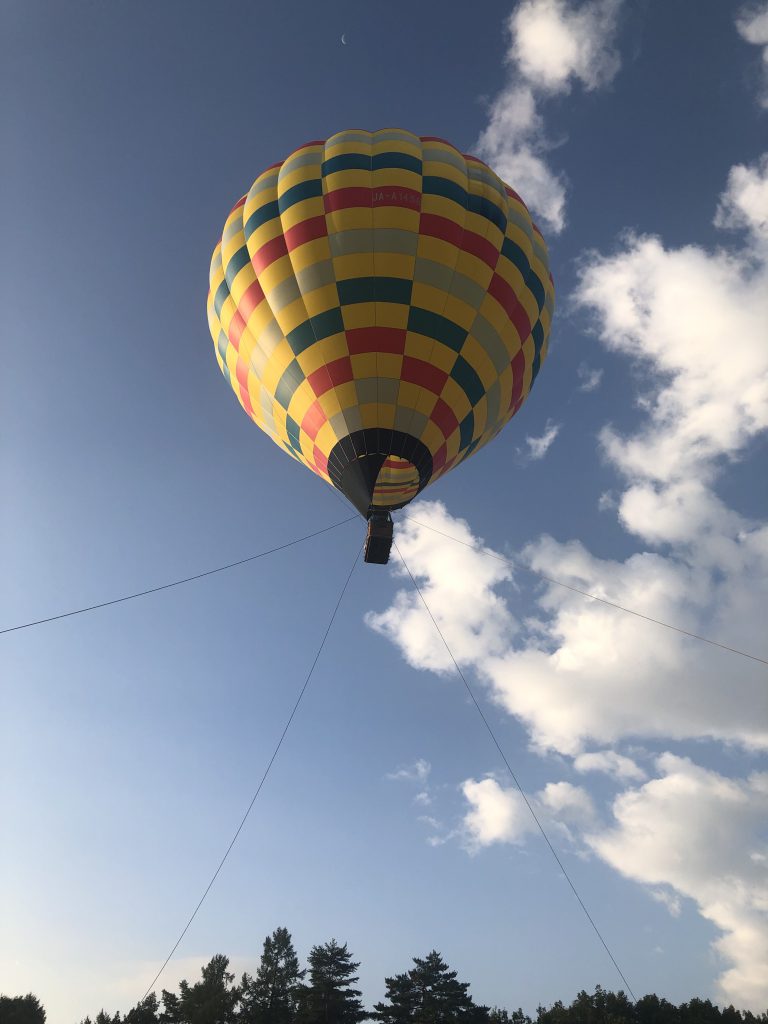 The next is from Suzuki.
With two elementary school children, our trips are usually centered around them, and we enjoy active travel! Camping, playing in the river, wakeboarding on the lake in the summer, and skiing in the winter- at the same time we can help them through their challenges and feel their growth.
Even with all of this, we are still committed to a rewarding trip once a year where we do nothing but just relax at the place we are staying. That said, since we are with children, it is essential that we can spend a quiet and relaxing time without worrying about our surroundings. So, my favorite hot spring ryokan, "Suishoen, Hakone," is one that I have returned to many times. All rooms have open-air baths with free-flowing hot spring water, and you can have meals in your room. The hospitality of a Japanese ryokan and the hotel-like modern rooms are comfortable and allow you to spend a relaxing time with your family. In addition, the Sisley spa is located here, and after taking a hot spring bath in your room, you can have a treatment that will revitalize your skin and mind.
We recommend that you "do nothing" and enjoy the spa and in-room dining, or read a book or do whatever you like to reset your mind and body!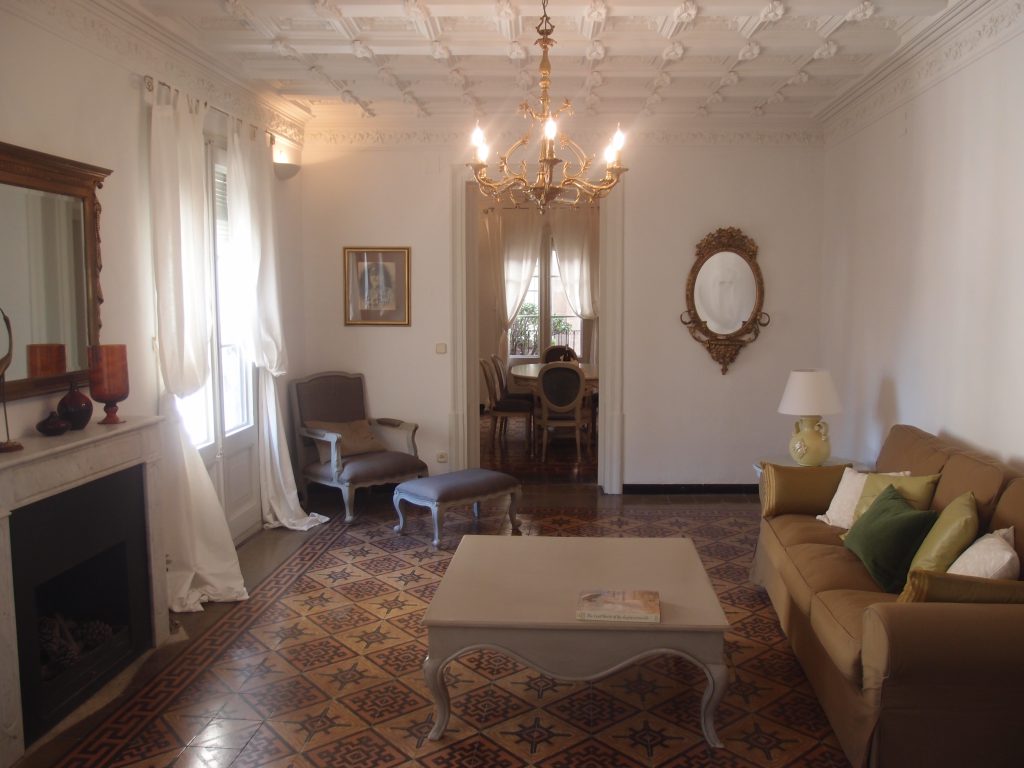 The last entry is from Bruce.
It's time to go on a trip overseas. Our little family of many children often rent a cottage or other place for our holidays. We are based in one place and tend stay longer, and a washing machine is essential. Visiting local markets and supermarkets and enjoying the food as we like is another way of traveling that allows us to enjoy the characteristics of the area more.
The photo shows Barcelona, Spain. This is from a two-week stay in an apartment in the Gothic Quarter. The apartment was impressive with its tiled floors and ornate ceilings. You can feel like you are living there as you compare different slices of ham from a nearby ham shop, enjoy fresh vegetables and bread from the market, and ice cream and sweets like the local children usually eat.
It is also a fun time to research and envision where to go next, what to do, and what kind of places to stay. When I think about it, I realize that even with all the travel restrictions still in place, the fun of traveling continues.