It's finally Christmas! Since we can't celebrate like we usually do this year, we are introducing our new Instagram series 'My Christmas Dinner', written by three members who are skilled in the kitchen, that will hopefully deliver some Christmas excitement. Today we want to share the posts with you all
Today's post is by Cathy, one of our foodie staff!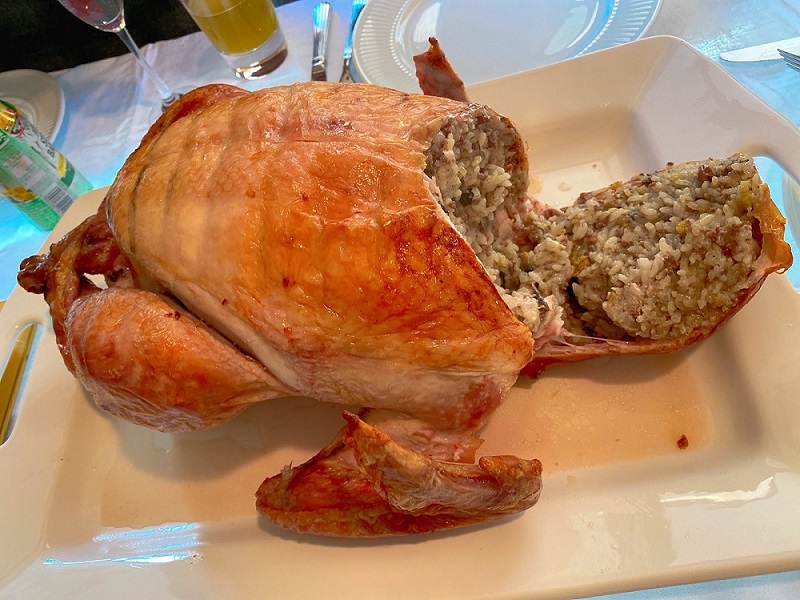 My family has been making turkey for more than 40 years, so a Christmas without turkey is not Christmas. As I am culturally both east and west, our family turkey recipe is also a fusion of both. Most average western families make turkey stuffing with bread but we always make it with rice- a bit like fried rice. With ground meat, celery, onions, white mushrooms, bacon and raisins, it goes very well with the turkey.
You cannot have a Christmas meal without homemade dessert! Last year, I made two different sweet dishes. One is almond brittle which is often found among a Christmas cookie assortment. The second dessert is a five-layer cream pudding (whipped cream, custard, chocolate custard, cream cheese filling with pecan cookie crust) that is so rich and delicious.
Since 2020 was such a challenging year, we should choose to enjoy and smile this holiday season with good food and good company (in small numbers!) and look forward to a new 2021!
The second post is from Bruce's home!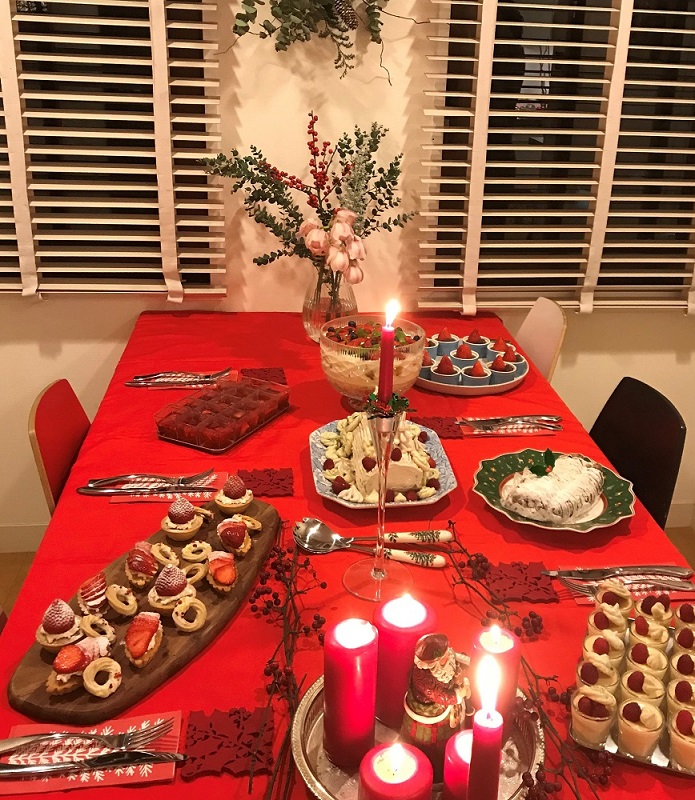 We usually celebrate Christmas twice. The first one is a party with friends. The hardest challenge is to make a guest list. Since we have 4 sons, I have to make sure to invite friends of each of them. The main is turkey, but in fact, the most enjoyable time might be when the foodie mums get together in the kitchen and prepare beautiful hors d'oeuvres and desserts while drinking champagne.
On Christmas day, we celebrate only with family, including my parents. At this time as well, we roast a turkey. The stuffing is an orthodox combination of baguettes and savory vegetables such as celery and onions. Another fun addition are the cakes, are baked by my mother who has been teaching a baking class for over 40 years.
This year is a family-only Christmas, but I am grateful that the family can be together, and I will prepare for it with all my heart.
The last post is written by Silvester, our CEO!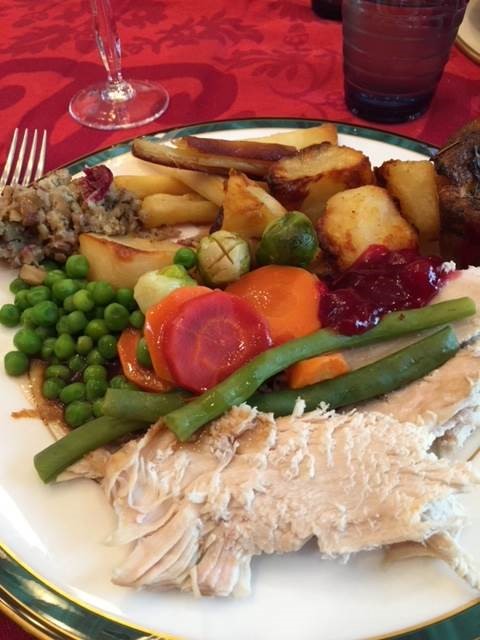 The chef of the family is not me, but rather my husband. Since the beginning of our marriage, year after year he's taken on the challenge of making a delicious Christmas dinner- to the point of having 2 ovens installed in our home. In the last 5 to 6 years, his cooking skill has gone beyond that of his mother's- or dare I say even his grandmother's!
Christmas 'dinner' begins at 6am, December 25th. However, the preparations have begun well before. The cake, filled to the brim with dried fruit and nuts, is prepared 2 months prior, and a mix of rum and brandy is poured over weekly. A week before the main event, the cake is encased in icing and dressed in Christmas decorations.
In England, the week of Christmas is spent visiting and checking up on friends and family… And eating mince pies, of course! A hot mince pie is never to be eaten without a generous serving of whipped cream. Recently, my family's new Christmas staple are Pfeffernusse, a spicy German cookie. So delicious!
On Christmas Day, my husband starts preparing the vegetables in the morning and makes a gravy with the broth from the turkey neck. I keep out of the kitchen at this point- I'm too scared to see what's happening. The turkey stuffing is made from a mix of spiced bread crumbs and chestnuts (Japanese chestnuts work well for this). And not to forget the sausage stuffing either! The star of the show is the Yorkshire puddings. It took my husband about 10 years of training to perfect this delicious dish, and I'm always in awe of their crispiness!
Among the various vegetables on offer, a special mention has to be given to the parsnips! With a slight sweetness, and a flavor somewhere between that of a sweet potato and carrot, parsnips are served best roasted.
In our house, it's tradition to have the turkey leftovers in a sandwich the day after Christmas. Like the Japanese osechi, or New Year's meal, Christmas dinner can be eaten over a number of days, without the hassle of cooking anything else. Of course both England and Japan are both island countries, but there are many other ways in which they resemble one another. Bon appétit!