October 19th is International Travel Day! This week we're sharing some of Candlewick members' favourite places to retreat to. The first one is from Catherine. Why don't you start thinking about your next trip?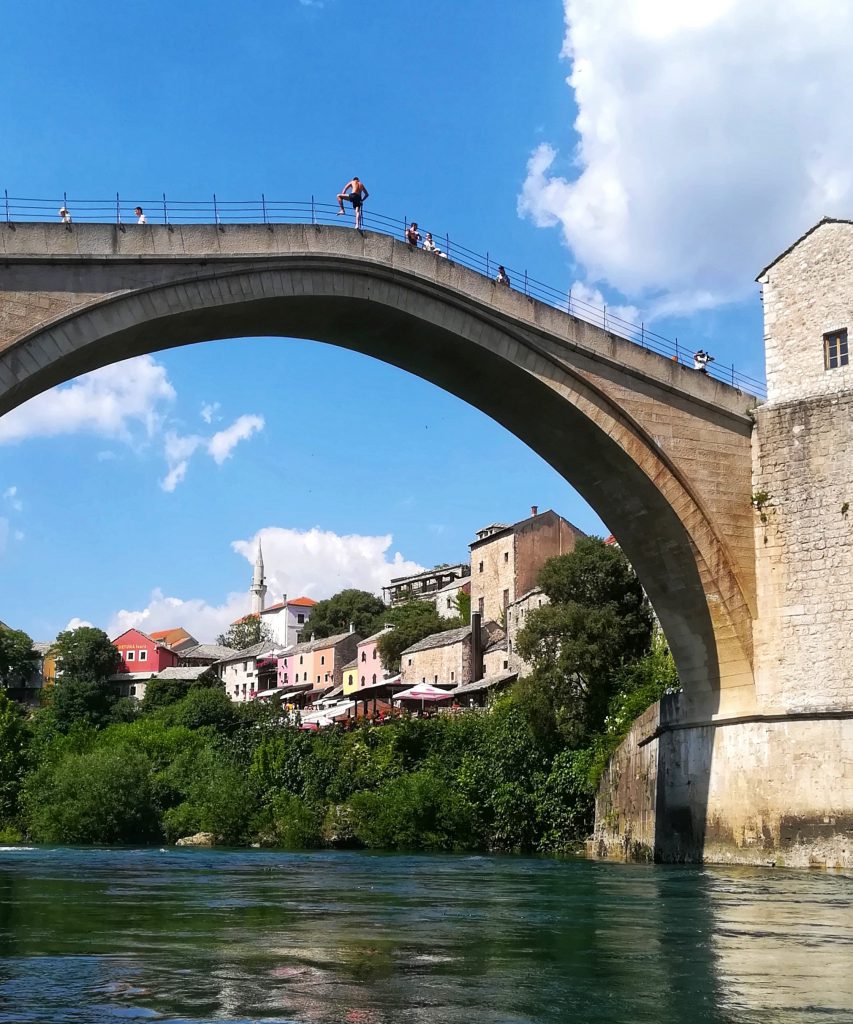 It probably sounds a bit confusing when I say "I like to visit different places, but I don't like to travel". What I mean is that I have terrible motion sickness and fear of flying. So for me, whenever I travel usually I try to stay as long as I can.
But there is one place I only stayed a day- and I would love to plan a trip back there and spend more time. Bosnia & Herzegovina.
It's a place with a complex history, even in the last 20 years. I had the chance to visit Mostar and see a mix of different religions and cultures in one city.
As I walked around the stone streets, looking at old mosques, churches, and statues of Bruce Lee (???) I knew that 1 day was not going to be enough.
I only visited Mostar, but once travel resumes, I'd like to spend more time exploring Bosnia & Herzegovina. (If I can manage to get on the plane!)
Next, we have Ms. Kimata introducing the wonders of Cuba!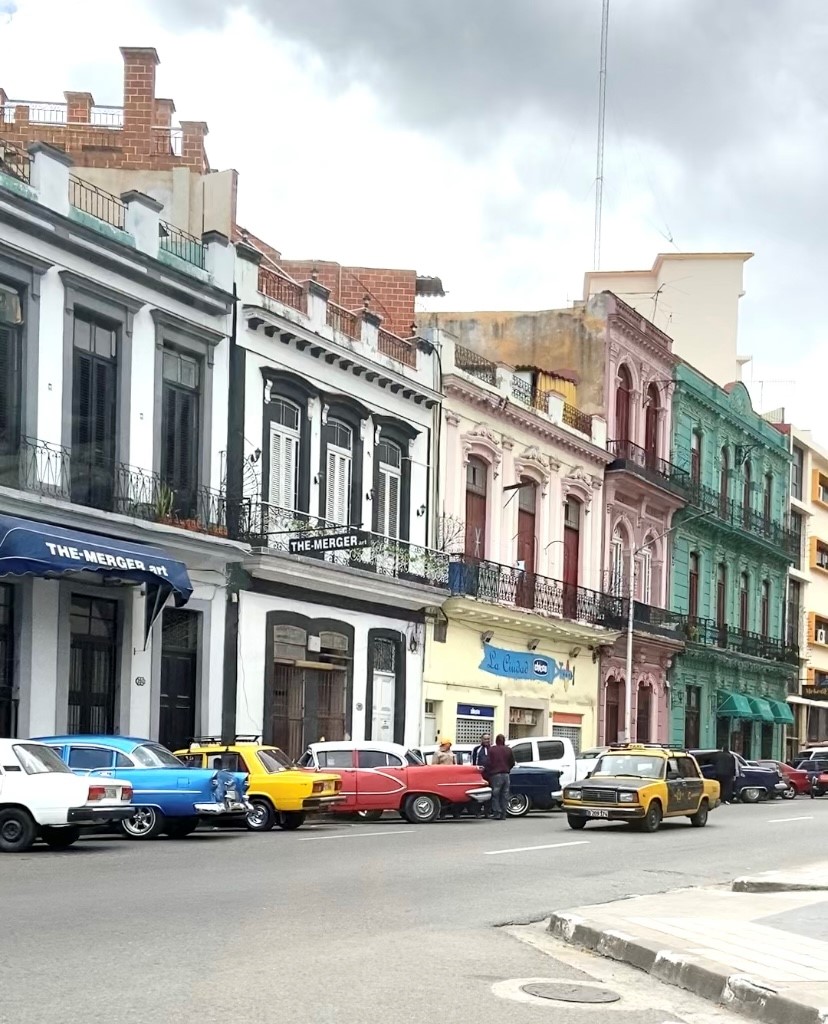 I who once wanted to be a pilot and I love flying- quite the opposite of Catherine who said so in a recent post!
My retreat is to visit other countries in transit and stay in different cities, feeling the differences in cultures.
On my trip to Mexico City, I passed through Cuba. It's the largest island in the Caribbean, and it's also known for Che Guevara's revolution and as the place where the great writer Hemingway spent some time. Because the country has not been hugely influenced by capitalist countries, such as the USA, it has a unique culture and history.
Cuba's classic cars are a great example of this. As Cuba no longer import a number of industrial products due the break in relations with the USA, there are many used cars on the streets that have undergone many repairs.
I think the local people have a way of thinking about continuing to use old things for a long time that is sustainable.
A taxi driver told me that his classic car was like a treasure to him, even though it was sometimes inconvenient, because he had used it for many years.
With the restoration of diplomatic relations with the USA in 2015, will this new wave of capitalism change Cuba?
As Cuba undergoes a transformation, consider it as your next travel destination!
Lastly, from Ms. Shimmura, who will be talking about Mexico!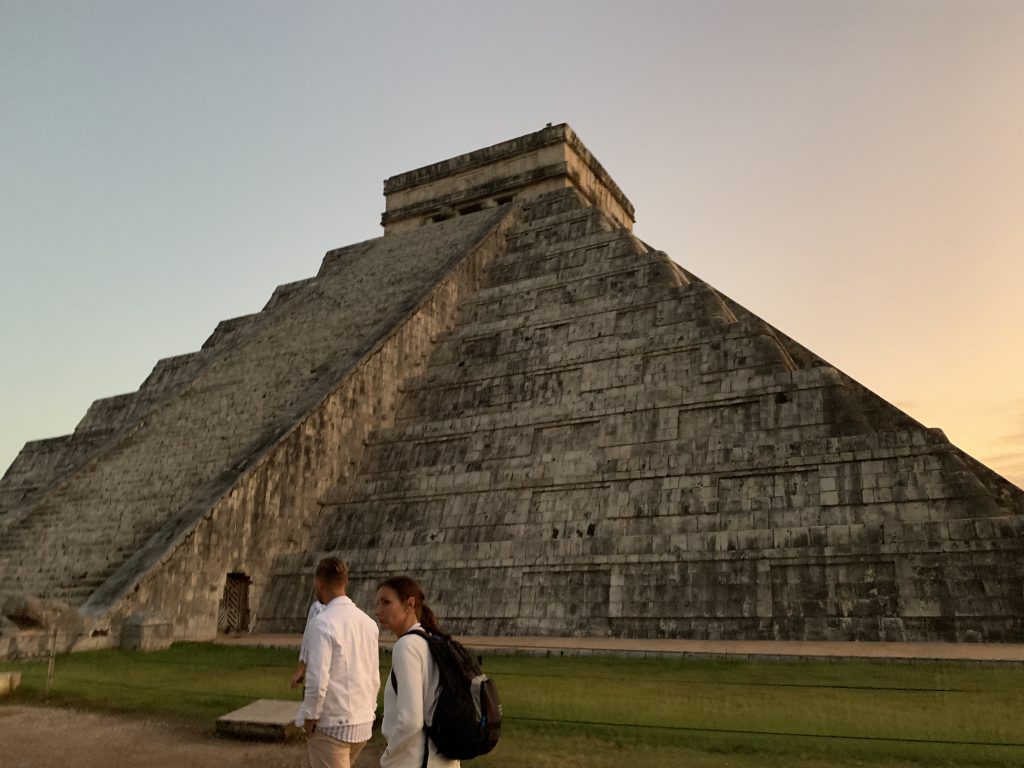 What do you think of when you think of Mexico? Tacos, cacti, Latin music, blue ocean… Actually Mexico is a place of diverse culture and places, ranking 7th in the world in terms of World Heritage Sites.
Even after I stayed there for about a month when I was a student, there are still places I want to visit. The places that were the most memorable for me were the pyramids.
First is the ruins of Chichen Itza, the largest Mayan city left in the Yucatan Peninsula during the Classic Period, and the second is the ruins of Teotihuacan, an ancient Mesoamerican city. Both were so much more powerful than I had ever imagined, with an indescribably magical atmosphere.
The third picture is of Isla Mujeres, only 30 minutes away by ferry from Cancun. It is said, thanks to its calm waters, to be more beautiful than the beaches of Cancun.
Mexico is a land full of nature and culture. It can be a great, rewarding trip when we're free to travel again.